Outcast Academy: Naughty Girls Sim

Credits
Producer
Leonizer
Copywriter
Agripa, Graen, Writerchick24
Information
Game Link
[http://lopgold.com/index_outcast.php]
Release Date
February 2011
Plot
Is your daughter violent? Has she fallen into the wrong crowd and being tempted with drugs and alcohol? Afraid she will one day end up in prison or dead? Then send her to Outcast Academy, school for troubled girls! Here teachers will teach your daughter the errors of their ways in hopes that they can re-enter society a brand new woman! We have simple rules: no drugs, no alcohol, no boys, no sex, and no fights. May the rehabilitation process begin!
Gameplay
Characters
Expansions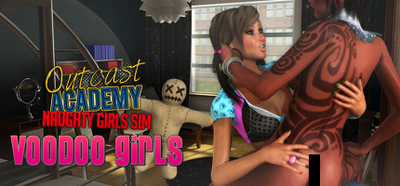 On January 16th, 2014, Outcast Academy released an expansion for the Naughty Girls Sim called
Voodoo Girls.
This expansion Includes:
Two New Girls: Caytlyn and Sasha
One New Ending
4 New Achievements
New Stories with Nurse and Biology Teacher
Facts
On February 1st, 2015 the LoP team added the Outcast Academy: Naughty Girls Sim with the Voodoo Girls expansion to the LoP Gold site. The only major change was that the game limited the number of achievements from its previous amount of 18 to the standard 10 that is featured in all gold games.
Ad blocker interference detected!
Wikia is a free-to-use site that makes money from advertising. We have a modified experience for viewers using ad blockers

Wikia is not accessible if you've made further modifications. Remove the custom ad blocker rule(s) and the page will load as expected.