Stats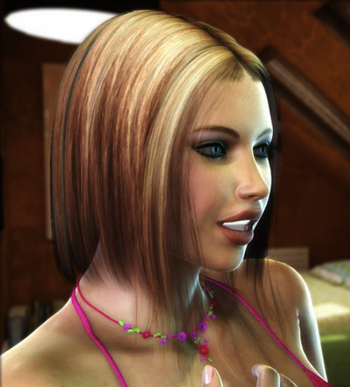 Nationality: American
Ethnicity: Caucasian
Occupation: Student
Skin: White
Eyes: Blue
Hair: Brown/Blonde
Breasts: Medium
Status: In a relationship
Tattoos: None
Appearances
Facts
Kendra is also trying for Student Council at her college.
Kendra mentions in College Romance that her boyfriend left her. Showing that the events from Claire: The Exchange Student happened before College Romance and that Kendra romanced Claire.
Between Claire: The Exchange Student and College Romance, Kendra went through an upgrade and a small change in her appearance.
In College Romance she is interested mainly in Culture.